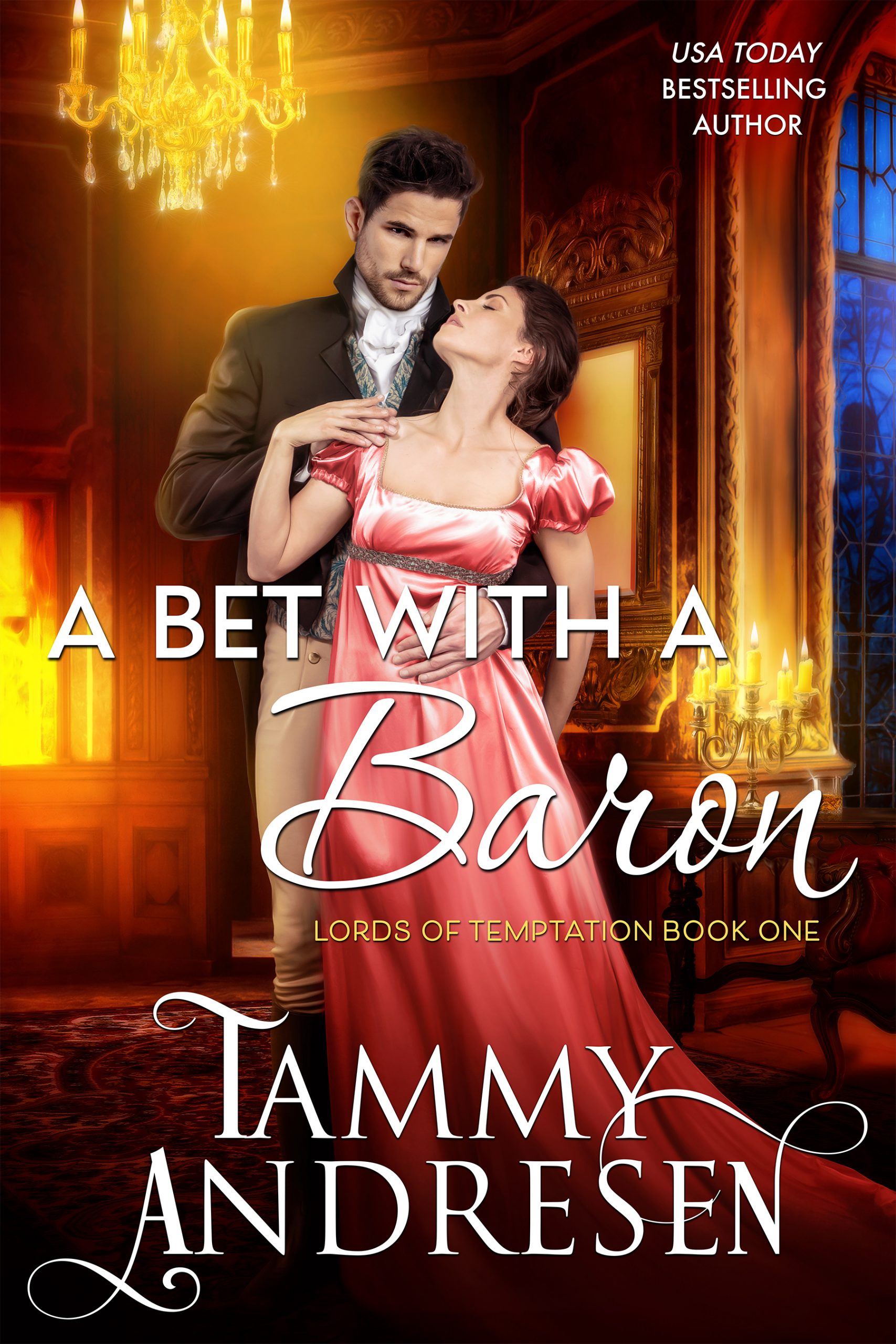 Available Now!
A Bet With a Baron
Lords of Temptation 1
He's hell bent on debauchery…
Baron Kenneth Boxby has spent his entire life drowning in responsibility. But he's finally ready for some fun…and by fun, he means drinking, gaming, and bedding women. His first official act as a rake? Buying an illegal gaming hell. The problem? His new partner's sister is as beautiful as she is intelligent, and Mirabelle has got some scheme for him that he doesn't understand. But the more she flits about, tempting, teasing, and challenging, the more tempted he grows. He can't succumb to a woman's charms now, his freedom is at stake and he won't be denied.